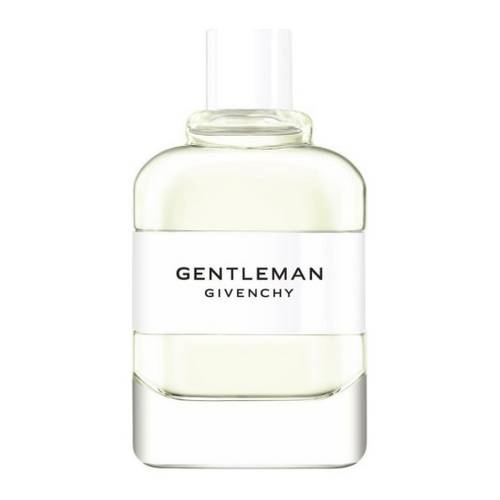 Gentleman Cologne, spring freshness wins the rays of Givenchy
For many years, perfumery was a domain exclusively for women. The men, for their part, were content to sublimate their toilet with a touch of freshness brought by the famous Eaux de Cologne. Now, even if men's perfumery has greatly evolved, the big brands no longer hesitate to plunge us back into this nostalgia dating from the last century, drawing inspiration from these perfumes from the past to make new generations of them. Today, Givenchy has decided to integrate the aromatic freshness of an eau de Cologne into its collection of Gentleman perfumes . This is how the new Gentleman Cologne of 2019 was born.
Gentleman Cologne, a new aromatic fragrance
Gentleman Cologne brings a new breath of freshness to the men's perfume department in Givenchy. Created by perfumers Nathalie Lorson and Olivier Cresp, it relies on a more aromatic scent than ever, preserving an undeniable elegance while giving itself a new dynamism. Gentleman Cologne starts off with a trio of citrus fruits and expresses all its liveliness through bergamot, lemon and petitgrain. Then, one of the noblest ingredients of perfumery comes into his heart. The iris gives it a more floral and powdery breath. Here it is accompanied by all the virility of vetiver. Rosemary, meanwhile, is responsible for bringing an aromatic and Mediterranean scent to the whole. Finally, sensuality takes hold of Gentleman Cologne to make him a perfect seducer.
A refined white invites itself on the Givenchy bottle
On a purely aesthetic level, the new Gentleman Cologne reappropriates the visual of its predecessors. It retains the shape of its predecessors while giving itself a much more refined and infinitely modern appearance. Quite simple, it looks like a very masculine flask, with an imposing silhouette and thick glass. This gives it a more refined look. Its old black label has disappeared in favor of a white belt. This color is also present on its shiny white cap. The whole reveals an impressive purity. Gentleman Cologne exudes a soft and sophisticated masculinity, while imposing itself in a neoclassical style.
Gentleman de Givenchy, an endless saga
Gentleman Cologne is far from revealing to us the unique personality of the gentleman of Givenchy . In fact, this olfactory saga began in 1975, with a surprising first fragrance, totally breaking with the compositions of its time. Givenchy's first Gentleman was particularly powerful and made no secret of his strong personality. In 2017, Givenchy decided to take inspiration from it to make a new, more subtle and nuanced essence. The contemporary Gentleman was then more woody and floral. A year later, in 2018, it metamorphosed into an Eau de Perfume, again more fiery and explosive. This time, the emphasis is on freshness. The new Gentleman Cologne is mellow but nonetheless remarkable.