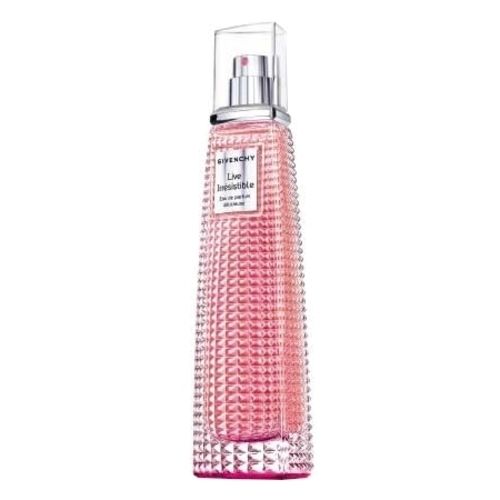 Live Irresistible Eau de Parfum Délicieuse by Givenchy, new tenderness to slip into the hollow of the neck
If there is one perfume that bears its name wonderfully, it is without context the iconic Live Irresistible by Givenchy. Indeed, no one seems to be able to resist its very feminine, whimsical and sweet smell. So, as if to once again immerse women around the world in a real burst of sweetness, Givenchy has decided to reinterpret its scent. The new Live Irresistible Eau de Parfum Délicieuse will thus see the light of day by April 2017. It is announced as a "soft, complex and sophisticated" fragrance.
Live Irresistible Eau de Parfum Délicieuse, a fragrance that can be tasted like a madeleine
Live Irresistible Eau de Parfum Délicieuse is once again signed by the talented perfumer Dominique Ropion. Indeed, the latter was already the author of the first version of Live Irresistible. A very prolific designer, he has devoted a real passion to scents from an early age. What is more, he has an almost encyclopedic knowledge of the raw materials of perfumery. Also, all this know-how can be found in the new Live Irresistible Eau de Parfum Délicieuse. Indeed, this juice dares new ingredients while displaying an absolutely exemplary harmony. It begins with a gourmand blend of cherry and madeleine. Thus, he instinctively plunges us back into the world of childhood. Then, the romanticism of the rose is illuminated by the solar and Mediterranean impetus of the orange blossom. Finally, Live Irresistible Eau de Parfum Délicieuse ends with even more delicacies, combining caramel, bitter almond and vanilla.
The iconic Givenchy bottle
Live Irresistible Eau de Parfum Délicieuse is presented to us in the iconic bottle of the Givenchy range. This is available in two versions of 40 and 75 ml. Worked with extreme attention to detail, this container has a slender look. It thus encourages to take height, why not like Amanda Seyfried, on a pair of stilettos or simply on the roofs of the capital… Its front face is impeccably smooth. Its back, on the other hand, is studded with iconic Givenchy fashion studs that create multiple reflections in its juice. This one is moreover rosier than before, revealing to us with elegance all the femininity of this new perfume.
A new collaboration with Amanda Seyfried
Finally, as we do not change a winning team, Givenchy has once again set its sights on the seductive Amanda Seyfried to embody the image of its perfume. She has been working with the brand for several years now. Introduced very early to the world of luxury, Amanda Seyfried began her modeling career when she was barely 11 years old. She then turned to the cinema at the age of 15 and followed the roles until she became known thanks to the series Véronica Mars. Likewise, she had her first big success playing the daughter of Meryl Streep in the musical Mamma Mia. Since that day, success has never left him and her sparkling and perky character is perfectly suited to the image we have of the Givenchy woman.