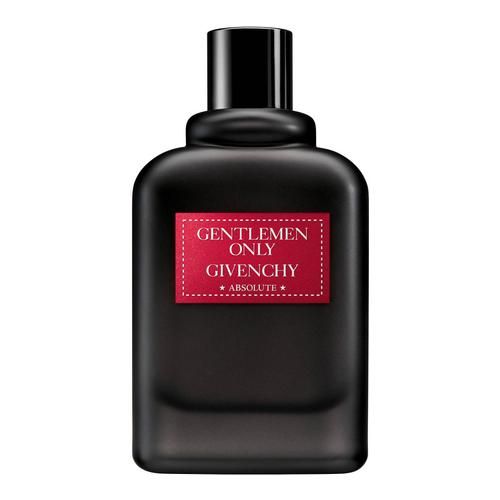 It was in 1951 that Hubert de Givenchy founded his fashion house, setting up his boutique on rue Alfred de Vigny, in the 8th arrondissement of Paris. In 1952, he created "Les Inséparbles", light skirts matched with puffed-sleeved blouses in raw cotton… The Givenchy style, chic and relaxed, imposed itself throughout the world. The first perfume "L'Interdit" was dedicated to Audrey Hepburn, who contributed to the brand's success. In 2016, Givenchy presented "Gentleman Only Absolute", a variation of the very famous "  Gentleman Only  " released 3 years earlier.
Simon Baker's charisma
The story of "Gentleman Only" began in 1975. Avant-garde and no less talentless, Hubert de Givenchy decided to add a third eau de toilette to his collection. Convinced that the fashion for men's perfumes was developing, he imagined "Gentleman". Hubert de Givenchy even pushed his daring to offer a woody essence, which was not at all modern for the time. The success was immediate and "Gentleman" became the seducer of the Givenchy brand. In 2013, the latter wanted to bring "the seducer" up to date, to modernize this essence then transformed into "Gentleman Only"". The muse chosen by the brand, Simon Baker, has a lot to do with the success of "Gentleman Only", because he perfectly embodies the modern man of the 21st century. Seductive, handsome, caring, he has a charm,
In the city as on the screen, Simon Baker is the representation of the perfect gentleman and Givenchy understood it perfectly. If "Gentleman Only Absolute" is still as seductive as its elder , the fragrance is nevertheless more intense. Discreet, simple and modern, the man of the 21st century knows what he wants, and combines courtesy, independence and charisma, just like Simon Baker.
The sensual notes of Gentleman Only Absolute
"Gentleman Only Absolute" is described by the brand as "the best of the gentleman from Givenchy". "Gentleman Only Absolute" takes off on the freshness of bergamot and sour orange. The heart is ultra hot since it combines three different spices, namely saffron, nutmeg and cinnamon. The base of "Gentleman Only Absolute" is sensual and enveloping thanks to the combination of sandalwood and vanilla. The emblematic bottle uses the main codes of all the bottles of the gentlemen of Givenchy. More contemporary , the bottle is tinted here in an opaque black color. He is as if dressed in a suit in the form of red ethics stitched with ultra-chic white borders.
A concentrate of elegance such as one rarely encounters … "Gentleman Only Absolute" is the essence of the man of the 21st century par excellence. The latter, like Simon Baker, is charismatic, refined, discreet and courteous.