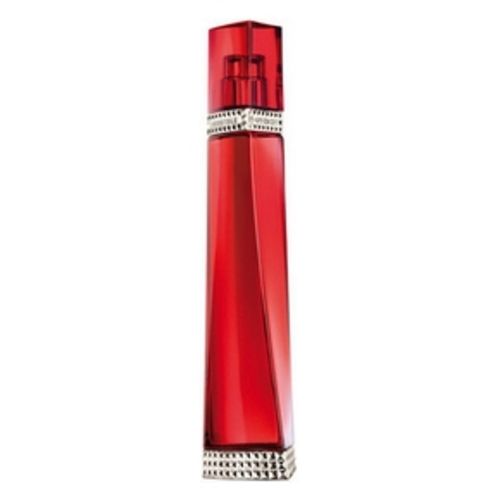 An Irresistible "Success Story"!
Irresistible… or the saga of a feminine perfume that has become the emblem of Givenchy throughout the world.
His mind ? A mischievous carelessness elevated to the rank of art of living, an innate chic allied to a sparkling spontaneity, a "je ne sais quoi" of madness and cheerfulness.
Symbol of modern femininity, full of freshness and sensuality.
Absolutely… floral and voluptuous!
Flamboyant, vibrant, luscious. The essence of this gem is inspired by the seductress Liv Tyler.
The Rose-Star Anise composition gives way to the floral heart of Jasmine, sensual and sophisticated. At the top, the zesty notes of Green Mandarin mingle with the colorful, almost naughty accord of Red Fruits and Red Pepper. Then Orange Blossom and Heliotrope brighten up Egyptian Jasmine to celebrate femininity that has become a star. In the background, Cedarwood, Patchouli and Amber imprint their pulsation with warmth and softness.
A signature that combines shine, vibrant radiance and voluptuousness.
Absolutely… Red!
Red carpet for a resplendent jewel bottle.
Her "Twist" silhouette (like Very Irresistible ) is dressed in vibrant red. A bottle with very pure lines, enhanced with silver, shiny and precious details, directly inspired by Riccardo Tisci's couture motif.
Women's Perfumes
Olfactory Family: Floral – Jasmine
Top Notes: Green Mandarin, Red Fruits, Red Pepper.
Heart Notes: Jasmine, Orange Blossom, Heliotrope.
Base notes: Cedarwood, Patchouli, Ambergris.
Also discover Givenchy men's fragrances .
Find it at the best price at our perfume partner: Absolutely Irresistible – Fragrenza Perfumes as well as all Givenchy brand products.