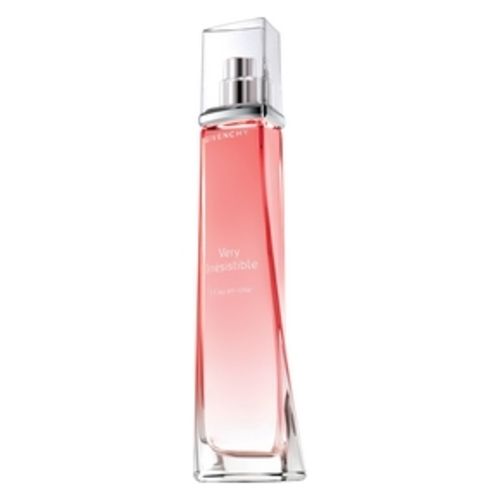 Let yourself be seduced by the new fragrance from Givenchy, which is launching its new fragrance in the Very Irresistible range.
Very Irresistible L'Eau en Rose
Buy Very Irresistible L'Eau en Rose perfume at a low price in your Fragrenza Perfumes online perfume store.
Following the success of Givenchy's iconic Very Irresistible fragrance, the brand unveils its new fragrance inspired by rose: Very Irresistible l'Eau en Rose.
The rose is an emblematic flower that is revealed today as we had never felt it before.
Very Irresistible L'Eau en Rose by Givenchy
For the first time, it has been revisited in a way that is as unique as it is delicious. Fusing, airy, as crystalline as a sorbet, it is at the heart of a fragrance of great femininity, Very Irrésistible L'Eau en rose.
Surprising, not to say striking, by its frosty side, L'Eau en Rose instantly evokes petals studded with ice crystals.
A sensational eau de toilette, a universal floral fragrance dedicated to all women …
Very Irrésistible Givenchy l'Eau en Rose, an infinitely feminine fragrance, a scent of skin-deep glamor and irresistible chic.
The tall bottle lets a coral pink juice shine through, just begging to be worn.
Women's Perfumes
Olfactory Family: Floral – Musky
Head Notes: Blackberry.
Heart Notes: Rose Vapor.
Base notes: Musk
Find it at the best price at our perfume partner: Very Irresistible – Fragrenza Perfumes as well as all Givenchy brand products .http: // Ihttps: //www.fragrenza.com/very-irresistible-givenchy-1.html