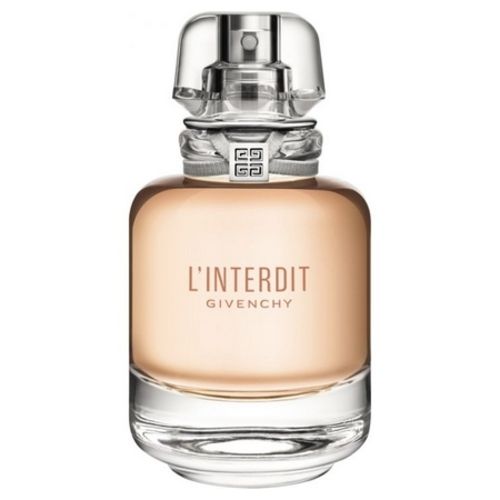 The forbidden, the floral bouquet of Givenchy becomes an Eau de Toilette
The interdict of Givenchy is a mythical and legendary perfume of the feminine perfumery. Initially, it saw the light of day in 1957. Nevertheless, in 2018, it gave birth to a more modern reinterpretation of its scent. Incarnated on screen by Rooney Mara, in the heart of the Paris metro, Givenchy's interdict flirts with sensuality, femininity and poetry. Today, it is reinventing itself in a new version. More airy and light, ideal for summer, it becomes an Eau de Toilette.
The new floral and light breath of L'Indit Eau de Toilette
If the first version of L'indit had been imagined by Francis Fabron, this time it was three perfumers who made its Eau de Toilette edition. The interdict Eau de Toilette owes its existence to Dominique Ropion, Anne Flipo and Fanny Bal, who have chosen to keep its initial floral bouquet, while giving it a drier and earthy side. The interdict Eau de Toilette thus combines the luminosity and radiance of tuberose with the Mediterranean breath of orange blossom. The poppy flower, for its part, is unique in its composition. It is this which gives Givenchy eau de toilette its special signature. Musk intensifies the animality of his breath. This is a particularly contrasting composition, which gradually darkens, until it reaches a more woody base. The interdict Eau de Toilette ends with an alliance of patchouli and vetiver. Behind its floral lightness, L'Indit Eau de Toilette does not lack character and tenacity!
The interdict Eau de Toilette, a new tribute to Audrey Hepburn
As a reminder, this olfactory collection is a tribute to British actress Audrey Hepburn, an inseparable muse of Hubert de Givenchy. Originally, it was for her that the creator had designed this floral fragrance, which was not intended for commercial purposes at the time. Little by little, he expressed the desire to share his creation with all women, while baptizing his perfume Audrey. The actress opposed this choice, simply replying: "I forbid you!" ". This is how L'Indit Eau de Toilette got its name… From now on, the role of Audrey Hepburn is played on screen by Rooney Mara, who became Givenchy's muse in 2018.
The return of the timeless Givenchy bottle
The interdict Eau de Toilette presents itself with its timeless silhouette and a touch of vintage in the same bottle as its predecessors, whether it is the eau de parfum or the couture edition . Only a few details make it possible to differentiate these two editions. In this case, L'indit de 2018, in its Eau de Parfum version, is decorated with a black ribbon, matching the inscription of its name on its front face. Its Eau de Toilette edition, on the other hand, is embellished with a small pearl gray ribbon. Its name, meanwhile, is displayed in an orange color. A small pendant bearing the Givenchy logo is also attached to its collar. Finally, the roundness of its base echoes all the generosity of the women and of the Givenchy house.