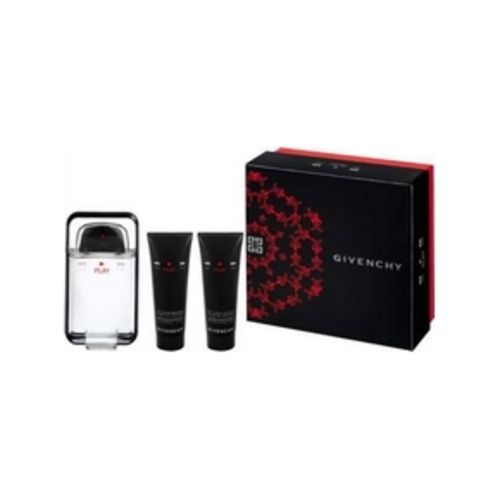 Buy the Givenchy Play Box at a low price on Fragrenza Perfumes.
Givenchy Play Box for Men
The Play Homme set by Givenchy includes the Eau de Toilette Spray 100ml and as a GIFT the Shower Gel 75ml and the After Shave Balm 75ml Play by Givenchy .
A scent that triggers emotions and sensations.
A universal symbol, the "play" sign speaks to everyone. It is one of the essential codes in the world of music and images. Combining simplicity and High-tech, curiosity and play, energy and movement, rhythm and design, more than a name, it is a universe. A universe but also a composition capturing and translating an imagination, a moment of life, an era. A true act of creation, the fragrance has only one ultimate goal: to arouse emotions. Pressing "play" means escaping from our daily life to surf new sensations, emotions, and experiences, synonymous with freedom. It is the scent of a man connected to his time and ready to live his emotions intensely.
Men's Perfumes
Olfactory Family: Woody – Spicy
Top Notes: Grapefruit, Mandarin, Orange Bigarade, Bergamot .
Heart Notes: Amyris Wood, Black Pepper, Coffee Flower .
Base notes: Vetiver, Patchouli.
Find it at the best price at our perfume partner: Play Homme – Fragrenza Perfumes as well as all Givenchy perfumes