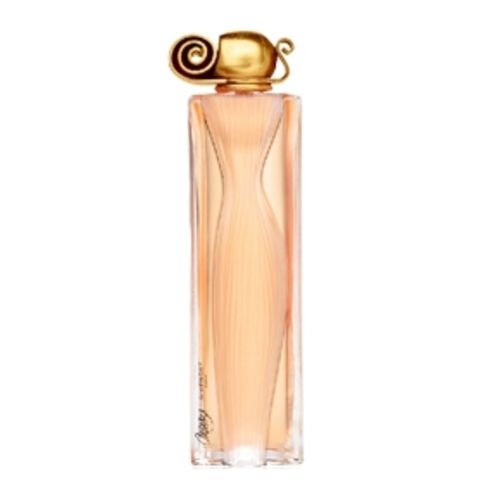 Buy the Organza box from Givenchy on Fragrenza Perfumes at the best price.
"Something in me that is eternal".
A marriage of classicism and sensuality, refinement and opulence, Organza is the symbol of the eternal feminine Givenchy .
The Organza woman is the goddess who hides in every woman; she is of a timeless and pure beauty.
The bottle, signed Serge Mansau, captures all the sensuality and femininity of the goddess Organza and reveals a floral-oriental fragrance that is both lively, voluptuous and carnal (Jasmine, Gardenia, Vanilla).
Evocative of ancient statues, the bottle is a true objet d'art, a sculpture of gold and light created by the famous designer Serge Mansau.
Its case is a golden and refined case.
Women's Perfumes
Olfactory Family: Oriental – Floral
Top Notes: Bergamot, Orange blossom, Gardenia, Nutmeg.
Heart Notes: Honeysuckle, Tuberose, Ylang-Ylang, Jasmine.
Base notes: Vanilla, Amber, Sandalwood, Cedarwood.
Find it at the best price at our perfume partner: Organza – Fragrenza Perfumes as well as all Givenchy brand products .