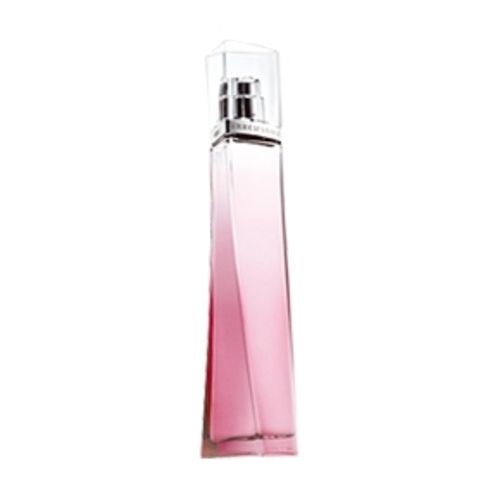 Buy the set with the Very Irrésistible Givenchy Eau de Toilette or with the Eau de Parfum on Fragrenza Perfumes.
Givenchy is the story of an unforgettable meeting between Hubert de Givenchy and Audrey Hepburn.
Today, Givenchy Perfumes pay homage to their roots anchored in the world of couture and cinema.
From this unique combination of French elegance and American spontaneity, the Givenchy "twist" was born: Very Irrésistible Givenchy.
We don't decide to be irresistible: we are. It is without calculation, a state of mind, a certain innocence, a unique smile. It is a "je ne sais quoi" that the Anglo-Saxons call the "twist". And that at Givenchy we call Perfume.
Elegant and spontaneous Eau de Toilette.
Rose from head to toe, Very Irrésistible Givenchy is the first aromatic floral in perfumery. Roses are intoxicating and overwhelm the sense of happiness.
Star anise, a unique note, underlines the floral accord of roses and brings freshness and modernity.
Impertinence, fantasy, elegance, it is the new "twist" that we find.
Very Irrésistible Givenchy is far from being a wise perfume …
A pure, slender and modern shape with always the "twist" which allows the light to play on each side.
The fragrance blends into the shade of pink in the bottle. An elegant and pure silver ring signs the bottle.
Also available as a Very Irresistible Eau de Parfum .
Women's Perfumes
Olfactory Family: Floral – Fruity
Head Notes: Star Anise.
Heart Notes: Rose Centifolia, Rose Peony.
Base notes: Rose Passion, Rose Fantasia.
Also discover Givenchy men's fragrances .
Find it at the best price at our perfume partner: Very Irresistible – Fragrenza Perfumes as well as all Givenchy brand products .