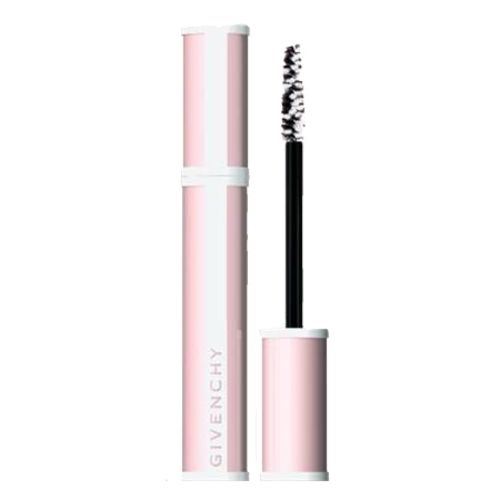 Perfecto Base Mascara, when Givenchy does everything it can to enhance your eyelashes
If the make-up departments of the biggest creative houses are already very much expanded, they are constantly enriched, season after season, with new and ever more innovative products. Indeed, the brands attach particular importance to their research sector, which helps to continuously improve their products. This time, the Givenchy house focused more precisely on the beauty of the eyelashes. Focus on the brand new Perfecto Mascara Base, a little condensed treatment to be applied day after day.
What is a mascara base?
Mascara bases are particularly tempting products, true cosmetic miracles, combining skincare and makeup. These allow you to amplify the effect of your mascara while significantly improving the health of your eyelashes. The mascara bases are applied first, before being covered with your usual mascara. Thanks to them, the eyelashes gain in length and volume. What is more, the fact of applying a base makes it possible to better hang the colored pigments on the eyelashes. Thanks to their formulas enriched with serums and treatments, mascara bases help to strengthen eyelash follicles and stimulate their growth. In other words, thanks to a mascara base, your eyes are immediately better made up but also lasting more beautiful, even naturally.
The treatments contained in the Perfecto Mascara Base
Givenchy Perfecto Mascara Base alone combines several natural extracts to take care of your eyelashes. In this case, its formula is enriched with soy extract. This protein-rich ingredient greatly contributes to the growth of eyelashes. Likewise, the Perfecto Mascara Base also contains keratin. Renowned for its multiple virtues, it is particularly recommended for people with sparse eyes. In addition, keratin stimulates the regrowth of eyelashes while giving birth to more of them. The keratin will thus provide strength, vigor and length to your eyelashes.
The feminine case of the new Givenchy Mascara Base
The Perfecto Base Mascara is delivered to us in a small slender powder pink case. Its two-tone brush has black fibers to separate the lashes. Its white fibers, on the other hand, are made of cotton and are used to coat your eyelashes with material. This latest generation brush delivers the right amount of product. Thus, it avoids creating unsightly packages on your eyes and limits the drying time of this base, thus facilitating your makeup. Having a glowing look has never been so easy … A real child's play!