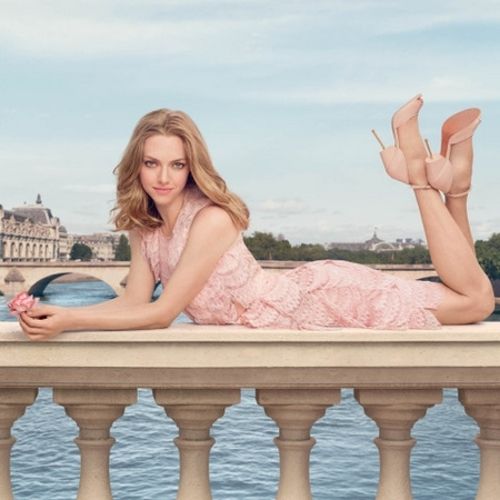 Live Irrésistible Eau de Parfum Délicieuse, the return of Givenchy's sparkling fragrance
Live Irresistible is a fragrance that made its appearance in 2014. It embodies the image of a sparkling and lively woman, having fun with everything and not worrying about anything. Givenchy has actually created more than just a perfume. Live Irresistible conveys a message, a way of seeing life. So, as if to push its optimism always a little further, Givenchy has chosen to transform this iconic juice into a new, lighter and more frivolous version. This one is called Live Irresistible Eau de Parfum Délicieuse and intends to make your head spin thanks to its many advantages.
The more aerial recipe of Live Irresistible Eau de Parfum Délicieuse
Live Irresistible is a fragrance that was developed by one of the greatest designers of our generation, Dominique Ropion. However, he did not seem determined to let go of his creation. It is therefore from his imagination that the brand new Live Irresistible Eau de Parfum Délicieuse comes to us. This may seem trivial but turns out to be a first pledge of quality if we consider that Dominique Ropion is one of the greatest perfumers in the world. Here, it seems to have staked everything on gluttony. He chose to start his fragrance with a blend of cherry and pastry flavors. The elegance of the Givenchy woman then shines through her heart, mixing rose and orange blossom. Finally, this solar charm gives way to an even more appetizing base, composed of bitter almond, vanilla and caramel. Despite a high dose of sugar, this fragrance remains perfectly balanced. It is a real treat guaranteed zero calories!
The return of the already cult bottle from Givenchy
Like its predecessor, Live Irresistible Eau de Parfum Délicieuse is presented to us in a slender glass bottle. It stretches towards the sky and immediately makes you want to gain height. Thus, it recalls the silhouette of the beautiful Amanda Seyfried, face of Live Irresistible, perched on her high heels. For more eccentricity, Live Irresistible Eau de Parfum Délicieuse is decorated with an infinity of pins on its front face. These come to create an infinity of reflections in its juice. He plays with light to reveal the splendor of the new flashy pink color adopted by the Givenchy brand. For more modernity, this colorful and sparkling appearance is sliced ​​with a silver metal plate on which its name is inscribed.
The crazy charm of Amanda Seyfried
Once again, Amanda Seyfried has been chosen by Givenchy to be the face of this new perfume. Indeed, it has embodied the Live Irresistible collection for several years. It must be said that its charm leaves no one indifferent. This is the perfect embodiment of seduction, success and playfulness. Fully accomplished model, Amanda Seyfried displays angelic beauty and a stunning smile. So, how about letting yourself be overwhelmed by the fresh breath of her new scent?