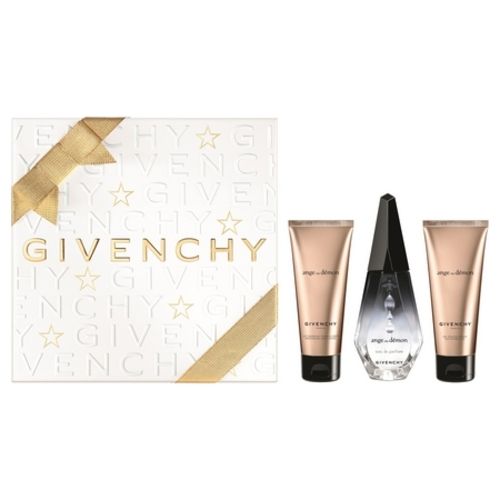 Ange ou Démon, a contrasting fragrance in a box signed Givenchy
Ange ou Démon is a fragrance that portrays the image of absolute femininity to us, both charming and intriguing. He embodies the eternal feminine and plays on contrasts. Its charm is absolutely hypnotic . With him, sensuality can be as tempting as it is dangerous. This is an elixir of charismatic flowers, made of light and shadow. If you have not remained insensitive to its charm, know that its elegance is now delivered in an exceptional box.
The luminous and woody scent of Angel or Demon
Ange ou Démon is a fascinating fragrance that begins with a fresh breath of Calabrian mandarin. Its insolent freshness is further amplified by the aromatic presence of white thyme. Saffron essence adds a more spicy and sparkling facet to this fragrance. The refinement of this spice continues with a more floral and delicate heart. It consists of lilies, ylang-ylang, jasmine and orchids. Finally, a woody trail completes this composition with more depth and mystery. Ange ou Démon ends with an impenetrable breath of rosewood and tonka bean, vanilla and oak.
The Givenchy box
Ange ou Démon is this time delivered to us in an elegant box. Presented in a white packaging dotted with stars, it is also decorated with a pretty golden bow. Three products are then gathered inside this cardboard box. The Ange ou Démon set brings together the spray of the eponymous Givenchy perfume in a 50 ml format, as well as the body milk and the Ange ou Démon shower gel.