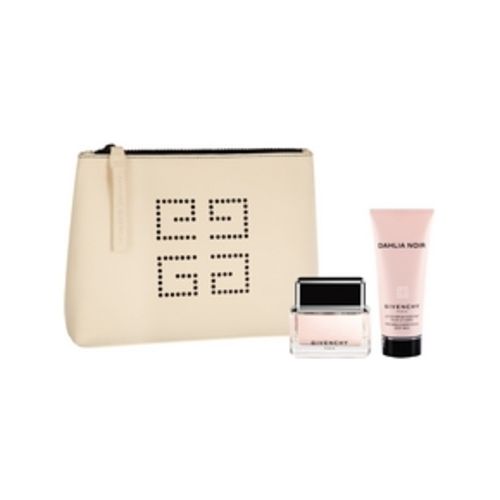 Discover the new Dahlia Noir box from Givenchy …
Black Dahlia Box
Buy the Givenchy Dahlia Noir Box at a low price at your Fragrenza Perfumes online perfumery.
The Givenchy Dahlia Noir box contains:
Dahlia Noir eau de parfum spray 50 ml
a Black Dahlia Body Lotion 50 ml.
Black Dahlia, the fatal flower.
Created under the artistic direction of Riccardo Tisci, creator of the Maison de Couture Givenchy, Dahlia Noir is part of the great tradition of exceptional perfumes, the fruit of the couturier's imagination.
Dahlia Noir is a couture fragrance with pure lines, a neo-classic whose extreme sensuality is based on an unexpected imagination, a return to ultra luxury. The quintessence of Givenchy style.
Both feminine and sensual, its fragrance carries you away with its powdery sweetness, a bouquet of roses, iris and mimosa. It is nonetheless powerful and bewitching thanks to its woody base notes, a blend of patchouli and tonka bean.
A mysterious and addictive fragrance, a new classic.
Tactile, carnal, precious, Dahlia Noir dresses as much as it reveals. A fragrance tinged with mystery and elegance… A timeless seduction.
Women's Perfumes
Olfactory Family: Chypré – Floral – Powdery
Top Notes: Pink Berries, Mandarin, Mimosa.
Heart Notes: Rose, Iris, Patchouli.
Base Notes: Sandalwood, Vanilla, Tonka Bean.
Find it at the best price at our perfume partner: Dalhia Noir – Fragrenza Perfumes as well as all Givenchy brand products .