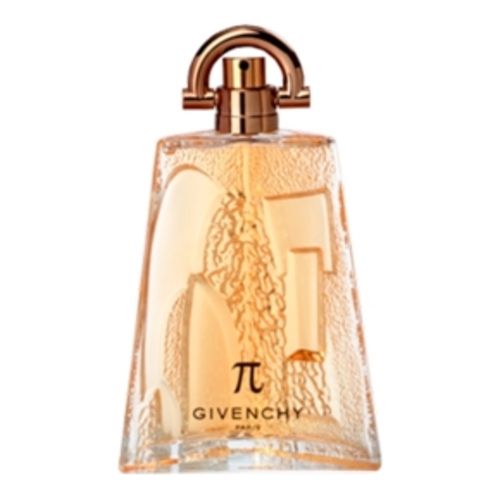 Pi is a fragrance dedicated to adventurers discovering new territories, explorers of infinity and thrills.
The Pi man embodies self-transcendence and action.
The geometric bottle, with pure and perfect lines, houses a woody, magnetic and sensual fragrance (Mandarin, Pine needles, Infinium, Ironwood, Benzoin crystals).
The PI bottle is built in a simple geometry with pure and perfect lines through which the light plays.
The case is distinguished by its sobriety, pure and elegant simplicity.
Men's Perfumes
Olfactory Family: Oriental – Woody
Top Notes: Mandarin, Galbanum, Rosemary.
Heart Notes: Infinium, Ironwood.
Base Notes: Amber, Benzoin Crystals.
Find it at the best price at our perfume partner: Fragrenza Perfumes .
Source: www.parfumsgivenchy.com