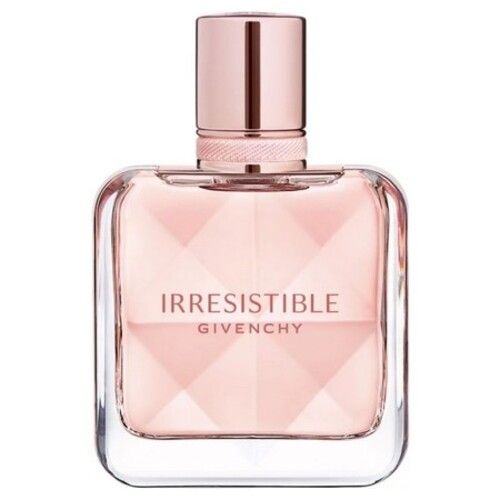 Irresistible, Givenchy presents its new fragrance!
Remember: in 2003, the Givenchy house gave birth to a fragrance called Very Irrésistible. Symbol of seduction and sensuality, it revealed all its power in a floral and aromatic accord. However, it seems that the brand has decided to surf the same trend once again. In 2020, history repeats itself. This time, Givenchy's feminine perfume is simply called Irresistible, but is just as seductive as before. On the scent side, it relies more on a floral and woody accord. Presented in an elegant pink bottle, it even offers itself a brand new muse, the British model Fran Summers.
Fran Summers, Givenchy's new face
As its name suggests, the Irrésistible feminine fragrance by Givenchy clearly plays in the register of sensuality and seduction. But besides, what do we mean by an irresistible woman? In reality, the Irresistible feminine essence has more than one personality and displays many reliefs. Indeed, women do not have one and only reason to be irresistible. Some are so by their natural beauty. Others are more so by their intelligence or their charisma. Still others prove to be conquering, mischievous, fanciful or disarming. Each woman has her own reason to capsize men's hearts in her own way, and it is all these different personalities that seem to have invited themselves into Givenchy's perfume.
On the screen, to embody the image of its essence, the brand has also bet on a new muse, calling on one of the biggest rising stars of the moment in the modeling industry. Givenchy is recruiting alongside it the talented British model Fran Summers, known to be one of the 10 models to have walked the most in 2019. After 70 different shows for the biggest luxury brands on the planet, Fran Summers is invited to the advertisement of the Irrésistible perfume and gives us its disarming beauty with simplicity.
Givenchy's jewel bottle
Forget the previous very slender bottle of Givenchy's feminine perfumes, and covered with studs. This time, Irrésistible focuses more on softness and elegance. The pink becomes paler, for a powdery and romantic look. Irrésistible de Givenchy is presented in a cubic bottle, the edges of which have been slightly rounded, for ever more softness. In the same vein, the glass of this bottle seems almost quilted. The set is topped by an elegant cap, lacquered with shimmering rose gold. Irrésistible by Givenchy comes in 35, 50 and 80 ml containers.
Irresistible, a pulpy and luminous feminine fragrance
Like an irresistible woman, this fragrance plays on relief and sensuality to better attract us in its nets. It all starts with a fruity and animal association of pear and ambrette. Then, Irrésistible by Givenchy continues with a feminine heart of rose. Pulpy at will, this juice gains in personality from the woody contact of Virginia cedar. Finally, Irrésistible by Givenchy ends with a seductive base of musk.