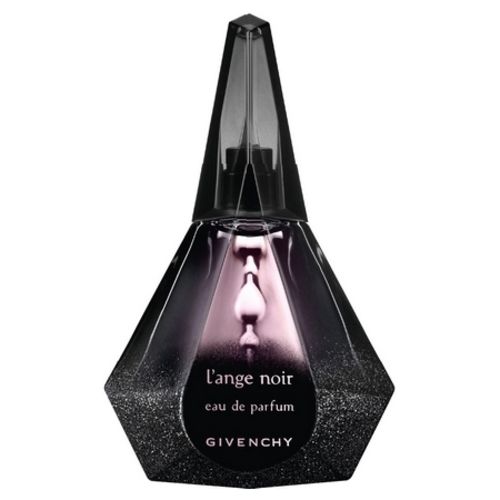 The Black Angel, Givenchy's new fairy creature
At the beginning, in 2006, an unusual and timeless perfume appeared in the universe of Givenchy. At the same time splendid and mysterious, image of a lunar woman similar to an angel associated with a tempting and diabolical creature, the perfume Ange ou Démon liked to play on the contrasts. It was an elixir made from oriental flowers, charismatic and evolving according to the contrasts between shadow and light. Also, 10 years after his arrival, Givenchy has just revealed to us another of his disciples. It is now called L'Ange Noir and is even more mysterious than before …
The intriguing woman of Givenchy
L'Ange Noir is a fragrance that describes the image of an enigmatic woman. Is she an angel? Is she a demon? Nobody knows…
She is both bright and dark, totally elusive! Nevertheless, it reveals behind it a disturbing essence which is particularly poetic. It thus gives birth to an intriguing and irresistibly mysterious aura. L'Ange Noir by Givenchy is a fragrance that reasons as being a true filter of seduction. It is perfect for an elegant and daring woman unlike any other. Far from erasing her natural beauty, he emancipates her and only makes the Givenchy womanmore desirable than ever. L'Ange Noir tells us a captivating story, at once clear and dark, floral and carnal, immaculate and surprisingly dark. For the occasion, this image will be embodied by the top model Aymeline Valade, one of the most requested models of her generation and having paraded for the biggest names in fashion across the planet. Her charisma and beauty make her an exceptional muse, both captivating and unique. Like the perfect incarnation of L'Ange Noir, Aymeline Valade contrasts here the perfect blondness of her angelic hair and her enigmatic and striking gaze.
The contrasting scent of L'Ange Noir
L'Ange Noir begins with a gently spicy combination. Indeed, the pink berries give it an extraordinary dynamism while the fine makes this surge more tender. Likewise, black sesame appears in its heart and opposes the presence of white iris. This flower displays here its powdery nobility and only reinforces the refinement of this new juice from Givenchy. Finally, it all ends with an enveloping trail of tonka bean and amber, an emblematic ingredient of the so-called oriental fragrance family. The Black Angel is then contained in a bottle as captivating as its scent. This one takes the same shape of chiseled jewel as its predecessor Ange ou Démon. This ancient prism nevertheless sees its base widened and its stopper more extended.
The Black Angel turns out to be very refined like the Givenchy woman.