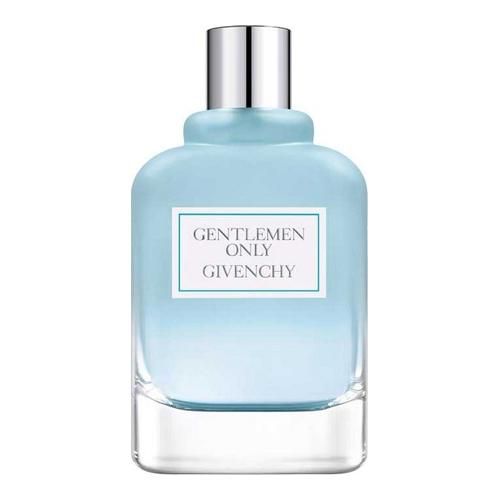 Spring will be here soon and we can't wait to see the first rays of the sun appear. However, the changes of season require some adaptations, starting with your perfumes. Indeed, it is better to avoid the overly heady juice when the hot summer days come. Also, this is precisely why the Givenchy house has just developed a brand new version of its iconic perfume. The newcomer is called Gentlemen Only Fraiche and will come to intrude in your bathrooms from spring 2017.
Givenchy and its universal vision of elegance
Givenchy is a brand synonymous with elegance and refinement. Moreover, in recent years, this image has been wonderfully conveyed by actor Simon Baker. Impossible to ignore his devastating smile and his natural class, the handsome Australian has everything for him! He is the face of Givenchy for the Gentlemen Only collection and perfectly embodies this masculine ideal desired by the brand. Indeed, this assortment of fragrances aims to unite men around the values ​​of elegance, courtesy, independence and liveliness. It was created in 2013 by creating a woody and aromatic fragrance. However, faced with the success of this first juice, the brand developed various variations. Thus, each year was marked by a newcomer: Gentlemen Only Intense in 2014, Gentlemen Only Casual Chic in 2015, Gentlemen Parisian Break and Gentlemen Only Absolute in 2016. So what can the latest Gentlemen Only Fresh in store for us?
The airy spirit of the new Gentlemen Only Fraiche
Gentlemen Only Fraiche is a woody, lemony and aromatic fragrance. It begins with a sensation of pure freshness and gradually evolves towards more sensuality. It begins with unparalleled dynamism made up of citrus fruits. These hot ingredients are dominated by the presence of lemon acid. Then, if the freshness persists in its heart thanks to the presence of mint, it becomes more aromatic. In addition, Gentlemen Only Fraiche lets out a breath of Nepalese sage. It all ends with a darker and infinitely masculine base. Gentlemen Only Fraiche consists of vetiver and ambroxan. Everything is delivered to us in the emblematic bottle of the Gentlemen Only collection. Cut like an old gentleman's flask, this one lets out a bluish color that says a lot about its freshness.