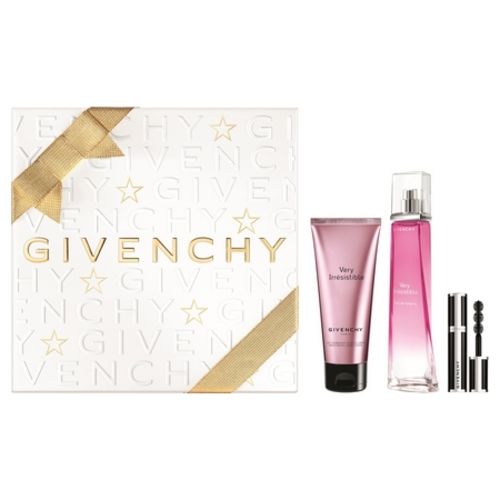 Very Irresistible, the sparkling and spontaneous woman of Givenchy in a box
Very Irresistible is a very ambitious name for a perfume . After all, how do you make a woman irresistible? Givenchy decided to bet on romanticism and absolute femininity. The brand delivers an infinitely romantic and elegant fragrance to us, but also very whimsical. Very Irresistible and one of the brand's bestsellers. He depicts a woman who is at the same time impulsive, mischievous, radiant, disarming and sympathetic. His smile, his audacity and his spontaneity make him a captivating being. Now, know that the Very Irresistible is also delivered in an elegant box.
The rose as a central element of Very Irresistible
Givenchy has chosen to make the rose the major ingredient of the Very Irresistible perfume. After all, what better flower than this to give thanks to femininity? The rose dresses this perfume from head to toe and still represents 35% of its recipe. She is first of all tickled by the impertinent presence of star anise. It is then refreshed with verbena leaves. The peony reinforces its romanticism. Finally, its wake warms up with patchouli and seeds of paradise. The result is a particularly feminine fragrance, capable of revealing all the personality of women to us in a single breath.
A three-in-one box set by Givenchy
The 50 ml spray of Very Irresistible perfume comes this time curled up in an elegant white and gold box . Its little bow and stars make it a very chic packaging. The Very Irresistible set also includes a body lotion and a mini Givenchy mascara for the occasion. In other words, it offers a true complete beauty ritual.