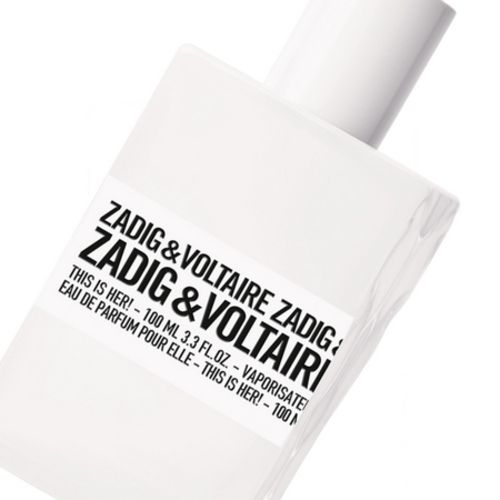 The excellent value for money of This is Her by Zadig & Voltaire
In June 2016, Zadig & Voltaire created a surprise by announcing the release of two new fragrances at the heart of a social evening bringing together all the gratin of show business and the cosmetic world. The female version of the latter is called This is Her and it is the result of colossal means. But then, what can be the price of such a digest of know-how?
The many strengths of This is Her
Zadig & Voltaire's extravagance for the release of This is Her was shown, among other things, through its launch party. Indeed, the latter brought together many activities such as karaoke, a tattoo stand and an electro house evening hosted by French DJ The Avener. Likewise, Zadig & Voltaire did not hesitate to call on two renowned perfumers to develop its fragrance. This is Her was designed by Michel Almairac and Sidonie Lancesseur, two designers who are synonymous with excellence in the field. Finally, in terms of communication, This is Her will be the very first house juice to appear in a television campaign. He will be played by Joséphine le Tutor, the muse chosen by Zadig & Voltaire.
Zadig & Voltaire makes luxury accessible
Also, against all expectations, This is Her remains, just like its male counterpart This is Him , a very affordable juice. It comes in several sizes and is sold on our site at a price of € 49.50 for 30 ml. The 50 ml are offered at a price of € 70.50. Finally, for the addicts of this new scent, know that the 100 ml will cost you 90.50 €. In other words, to give you an idea, know that this juice is barely more expensive than its predecessor. It seems to be the good news for the start of the 2016 school year!