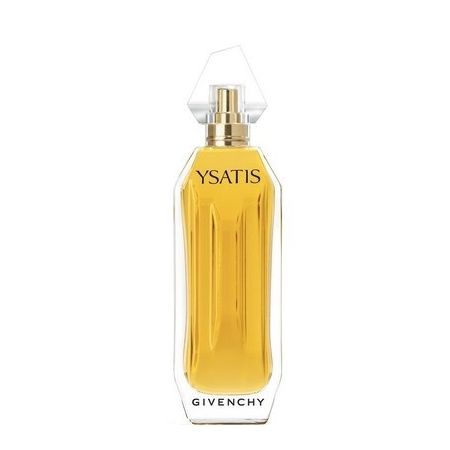 Ysatis was launched in 1984 and remains one of Givenchy's most famous perfumes to this day. Its base is chypre and it remains a rather faceted fragrance. Ysatis wants to be "the perfume of a thousand and one women". It attracts a large clientele and its aura is universal. What is more, it embodies seduction as well as passion or even mystery. Everything about him is a call for discovery and glamor. Ysatis seeks to reproduce the same sensation as an evening dress from Givenchy, sensual and sexy. Also, it gives us a perfect balance between flowers, woods and spices.
Ysatis, the goddess of the perfume department
Givenchy is a brand that saw the light of day on February 2, 1952. Since its creation, the house has dressed the most beautiful women around the world. Also, if these are from different cultures and have a unique personality, all are found through Givenchy designs. In fact, they are the source of inspiration for the designer and in their own way contribute to making the brand what it is today. With this essence, Givenchy therefore wishes to pay tribute to all women . Ysatis represents a universal feminine beauty. Its name born from the meeting between Yseult and Isis.
Ysatis is the marriage between a woman and a goddess and then becomes almost unreal. It is also on this point that she draws her enigmatic side. Ysatis evokes passion. Her personality has many facets, each more charming than the next. More than a perfume, Ysatis is a legend. Everyone sees the personality they want to see. Some see her as a femme fatale, while others see her as a fragile beauty. Sometimes charming, sometimes mischievous, Ysatis is above all very daring. What's more, its scent resonates differently depending on the skin it's on. Also, whether you like it for its sensuality or for its floral sweetness, you will inevitably find an aspect that will speak to you in this exceptional essence.
Givenchy unveils the mystery
Ysatis was imagined by Dominique Ropion. The rendering is very mysterious and particularly captivating. It opens with fresh and luminous notes. In this case, there are mandarin from Brazil, galbanum from Asia Minor, Orange blossom from Provence and Bergamot from Italy. There is no doubt, Ysatis is indeed a universal juice and offers us a world tour of flavors. Her heart is very feminine. It combines jasmine and Egyptian rose, tuberose from Grasse, iris from Florence, cloves from Réunion and ylang-ylang. Finally, the wake is more disturbing and displays greater depth. It combines a multitude of ingredients such as Java vetiver, Yugoslavian oak moss, Canadian castoreum, Ethiopian civet, amber, musk, sandalwood, patchouli or Tahitian vanilla. . This perfume is very complex and it took no less than eighteen months of testing for the creator to achieve this balance. Anyway, the result is up to the work provided and Ysatis has indeed become alegendary fragrance .