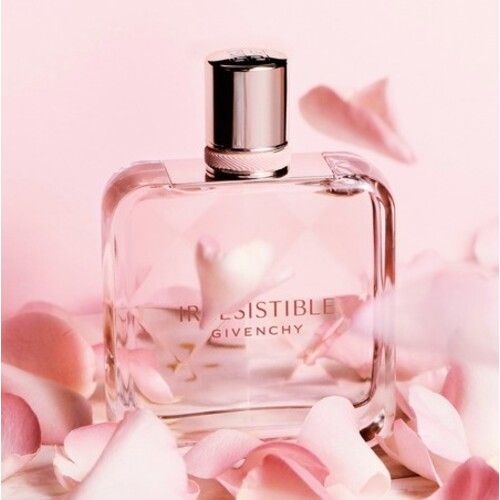 Fran Summers, dancing and playful muse of the Irrésistible fragrance by Givenchy
The Givenchy house has been inspired by femininity since 1957 to design creations that are always elegant and modern, an international symbol of French chic. However, in 2020, the woman seems to be invited to let go. This time, Givenchy's new Irrésistible fragrance speaks to us of seduction, authenticity and lightness. Named Irresistible, this juice is already accompanied by an advertisement, featuring the British model Fran Summers. So, how about following her in her particularly festive daily life?
The dancing advertisement of the Irrésistible perfume by Givenchy
The advertisement for Givenchy's Irrésistible perfume is played on a particularly rhythmic piece: "I Follow Rivers" by Lykke Li. It all begins on stage, while Fran Summers greets her audience one last time at the end of her performance. Then, letting go of her long hair, she escapes backstage, before joining a troupe of Parisian dancers, training in a classical dance hall. Having fun with them, the young woman is all smiles, not hesitating to lie down on a grand piano to tap a few notes or even to run at speed directly on the instrument! At the end of the day, Fran Summers continues to have fun in a festive evening, before joining the Trocadéro in the early morning. The ad ends with a portrait of Fran Summers wearing a long evening dress,
Who is Fran Summers in real life?
After Kendall Jenner, Gigi Hadid, and other star models, previous muses of Givenchy, it's Fran Summers' turn to lend her pretty face to the brand. British and barely 20 years old, Fran Summers is also one of the rising figures of current fashion. Particularly followed on social networks, it still has nearly 70,000 subscribers on Instagram. There is no doubt: with it, Givenchy's hashtag #IreesistibleYou promises to be particularly popular! In addition, Fran Summers is also one of the models to have walked the most in 2019, accumulating all the same 70 shows to his list, for the biggest fashion brands like Fendi, Moschino, Burberry, Dior, Louis Vuitton or Valentino.
Irresistible, the scent of a free woman
Imaginé par les parfumeurs Fanny Bal, Dominique Ropion et Anne Flipo, Irrésistible de Givenchy est un petit bijou d'authenticité et de liberté. Prônant le lâcher prise, il mise sur une fragrance florale et infiniment fruitée. Il s'envole d'abord sur une note de poire et d'ambrette. Puis, son cœur s'apparente à un énorme bouquet de fleurs, cousu de rose et d'iris poudré. Le bois de cèdre vient charpenter l'ensemble de sa senteur plus sèche, tandis que le musc enveloppe le tout d'une certaine animalité. Irrésistible de Givenchy se présente dans un flacon rose pâle, semblable à un bijou, et élégamment surmonté d'un vaporisateur d'or rose.