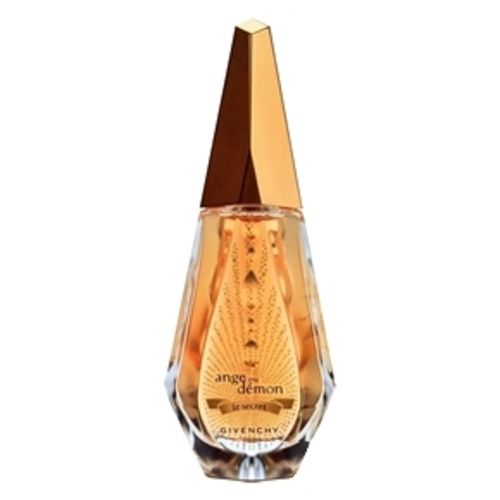 Ange ou Démon le Secret Poésie d'un Parfum d'Hiver 2011 is a reinterpretation of Ange ou Démon le secret created in 2009 by Givenchy.
After the 2010 version composed of the scent of winter wood. In 2011, Givenchy is emphasizing gourmet notes (Candied Orange, Cinnamon) with a gingerbread accord.
This new gourmet floral fragrance from Givenchy in limited edition consists of the following way. There is a note of tea at the top. The heart includes notes of Candied Orange and Jasmine Sambac. The base of the perfume is characterized by notes of Cinnamon and Gingerbread.
Enter the enchanting world of Christmas markets …
Scents of delicacies (cinnamon, gingerbread, candied orange …)
A simply magical and magical moment!
A bottle with golden-amber tones, as if dressed in gold spangles. Adorned with a headdress for a precious finish.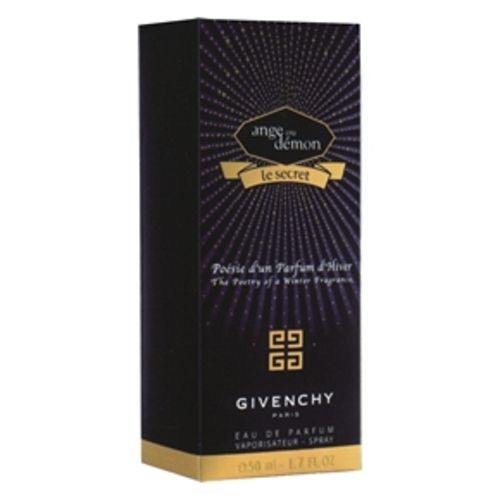 This fragrance is launched as a duo with Very Irrésistible Givenchy Poésie d'un Parfum d'Hiver 2011 . Poetry of a Winter Scent will be available in October 2011 in a 50 ml Spray.
Also discover Givenchy perfumes for Men .
Olfactory Family: Floral Gourmand
Head Notes: Tea.
Heart Notes: Candied Orange, Jasmine Sambac.
Base Notes: Cinnamon, Gingerbread.
Find it at the best price at our perfume partner: Ange ou Démon le Secret Poésie d'un Parfum d'Hiver – Fragrenza Perfumes as well as all Givenchy brand products .