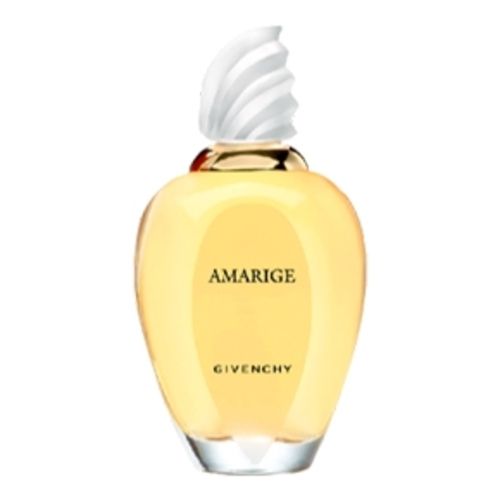 Amarige is the symbol of a femininity dazzling with happiness, appetite for life and generosity. A sublime creation by Givenchy .
The Amarige woman is radiant and fulfilled; she lets us guess her deep joy with a spontaneous and charming smile.
In its image, the Amarige fragrance is a floral bouquet radiant with gaiety, tenderness and sensuality (Gardenia, Mimosa, Precious woods).
The Amarige fragrance is carefully kept in a round and voluptuous bottle.
Women's Perfumes
Olfactory Family: Floral – Tuberose Orange Tree
Top Notes: Plum, Peach, Orange Blossom, Violet.
Heart Notes: Ylang-Ylang, Jasmine, Tuberose, Blackcurrant.
Base notes: Casmerande, Musk, Sandalwood, Vanilla.
Also discover Givenchy men's fragrances .
Find it at the best price at our perfume partner: Amarige – Fragrenza Perfumes as well as all Givenchy brand products .