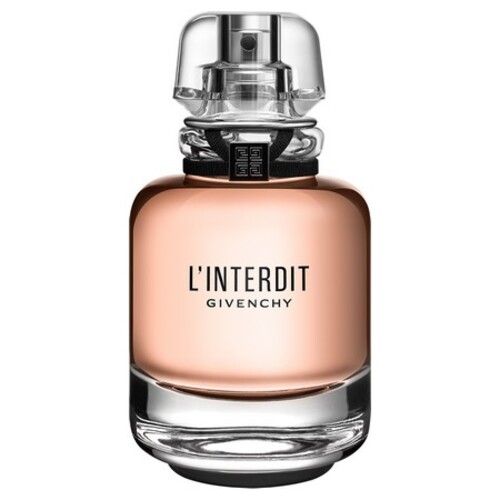 The return of L'Interdit, Givenchy's emblematic fragrance
With perfumers, all ways are good to find inspiration. They are sometimes inspired by a meeting, discover ingredients in distant lands or go back to their memories. Givenchy's new L'Interdit perfume is all of this at the same time. It follows on from a previous fragrance designed by Givenchy in 1957, inspired by the memory of actress Audrey Hepburn. Focus on this new fragrance closely linked to the history of Givenchy.
L'Interdit by Givenchy, a fragrance of elegance and daring
L'Interdit de Givenchy is a fragrance created by master perfumers Dominique Ropion, Anne Flipo and Fanny Bal. This juice invites every woman to feel the great thrill of the forbidden. It embodies elegance, youth and rebellion. With him, it's all about seduction and passion. However, it preserves a certain innocence and tries not to be too sulphurous. On a purely olfactory level, this translates into a white floral juice, crossed by darker notes. In other words, Givenchy's L'Interdit plays on contrasts. It first takes off on a rich and sunny scent of orange blossom and sambac jasmine. Then, the tuberose reinforces its creamy and warm aspect. L'Interdit de Givenchy ends with a trio of patchouli, vetiver and ambroxan.
Rooney Mara, new Givenchy ambassador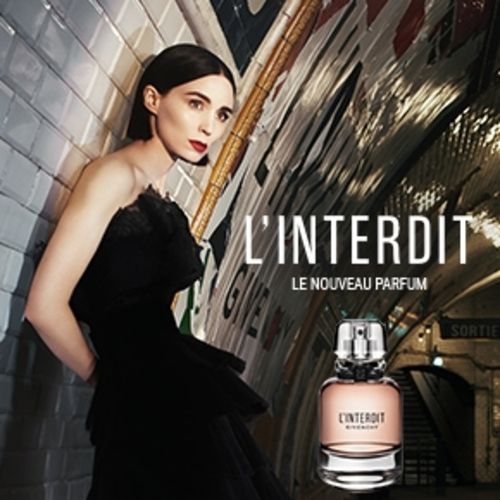 On screen, Givenchy chose to call on actress Rooney Mara to play the role of muse for her new perfume. The young woman's acting career literally exploded in 2011, thanks to her portrayal of Lisbeth Salander, the main character in "The Girl With The Dragon Tattoo by David Fincher, an adaptation of the Millennium book series by Stieg Larsson. Moreover, her performance was hailed by critics, and underlined by her nomination for an Oscar and a Golden Globe for best actress in a dramatic film. Compared regularly to Audrey Hepburn, Rooney Mara's role as muse for this new Givenchy perfume simply seems obvious.
L'Interdit, a fragrance initially designed in 1957
Rooney Mara is very regularly compared to Audrey Hepburn. It is therefore quite natural that she became the face of L'Interdit by Givenchy. For the record, L'Interditwas designed as a tribute to Audrey Hepburn, famous English actress, Hubert de Givenchy's muse. Initially, this perfume was only intended for its own consumption. It was only later that the couturier decided to send it to all women, as a token of love and tenderness. He then thought of baptizing him Audrey but the principal concerned was offended and answered him "I forbid you!" ". This is how this perfume found its final name, revealing femininity and encouraging it to assume its elegance with singularity. Today, by choosing to call on Rooney Mara, it is a little as if Givenchy were honoring Audrey Hepburn, the timeless muse of this perfume.