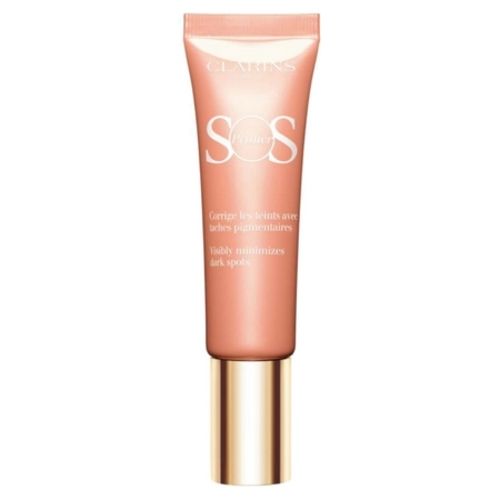 Clarins SOS Primer Corail Treatment to blur dark spots
Clarins very recently unveiled a whole new range of products: an assembly of six correctors available in six different colors. Indeed, based on a basic principle of colorimetry, these correctors all focus on a specific problem of the epidermis. When two complementary colors are superimposed on each other, they neutralize each other. In other words, the Clarins green corrector is used to erase red skin traces. The purple corrector is effective on yellow skin. SOS Primer Corail, meanwhile, is used to erase small pigment spots.
Coral color to even out skin tone
With age, irregularities form on the surface of the skin. While wrinkles are the most feared, pigment spots can also be quite unsightly. They are the result of too much exposure to the sun. In this case, a mass of melanin forms under the skin surface, apparently creating a small brown spot. However, it is precisely against this effect that the SOS Primer Corail Treatment fights . This pigmentary accentuation is immediately erased and the face immediately becomes more uniform.
Additional care provided by Clarins
At the same time, be aware that Clarins has also integrated care assets at the heart of its SOS Primer Corail Treatment. Like all the other products in the range, SOS Primer Corail Care is a very moisturizing agent. Thus, it ensures the comfort of the epidermis for 24 hours. Not asphyxiating, it lets the face breathe. Finally, it is also enriched with an antipollution filter that protects your face from environmental damage and urban particles. Day after day, your skin becomes more radiant as it is applied.