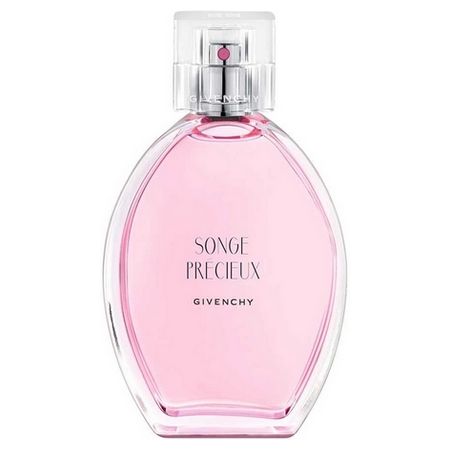 The carnal elegance of Givenchy's Precious Dream
It's been a few years since Givenchy got into the habit of addressing travelers. Indeed, the brand has just signed its third fragrance exclusively intended for airports. This one is called Dream Precious and follows on from the previous Jardin Précieux and Eclats Précieux. It is intended more particularly for young dreamy and creative women, and takes us into a very romantic world and largely sewn in pink.
The specificity of the "Précious" collection from Givenchy
If Givenchy has chosen to target the public present at airports, it is because travel retail, or distribution in travel locations, is proving particularly profitable. Indeed, the potential clientele is very numerous and particularly captivated. It must be said that in airports there is not a lot of things to do apart from the shops… What is more, consumers are all the more apt to buy because it is a place where it is possible. to do good business. Indeed, it is a tax-free zone in which customers expect an attractive discount on their favorite products. This is why Givenchy launched its very first Jardin Précieux, in 2015. This was a limited edition whose fragrance was inspired by French gardens. Jardin Précieux contained floral notes associated with Marie-Antoinette tea, a symbol of French aristocratic elegance! Eclats Précieux, for its part, was more pop and greedy, acquiring for the occasion a packaging bursting with color. It was time to celebrate! So, let's see how Givenchy this time succeeded in reinventing itself for its new version of 2017 …
The poetry of a Precious Dream
Songe Précieux is a fragrance entirely dressed in rose. This one is inspired by the story of Alice in Wonderland. He takes us into a wonderful world made of poetry and mystery. Givenchy describes her new universe to us as follows: "As the protagonist of a supernatural tale, the heroine of a fanciful dream emerges majestically from a whirlwind of sparkling feathers, ready to fulfill her mission of love and seduction. ". As you will have understood, Songe Précieux is a sensual fragrance loaded with elegance. This one has a floral and fruity character. Its fragrance is as sweet as a feather. Its top notes combine the sweet bitterness of pink grapefruit with the exoticism of guava. The pink pepper gives a boost of liveliness to this start. Then her heart looks more like a huge bouquet sewn of jasmine petals, pink peonies and water lilies. Finally, the whole rests on an even more sophisticated base associating cedar, sandalwood and white musks. The set is delivered to us in the emblematic bottle of the Givenchy collection. This reveals a soft pink juice while its cardboard case is sprinkled with enchanting flower petals.