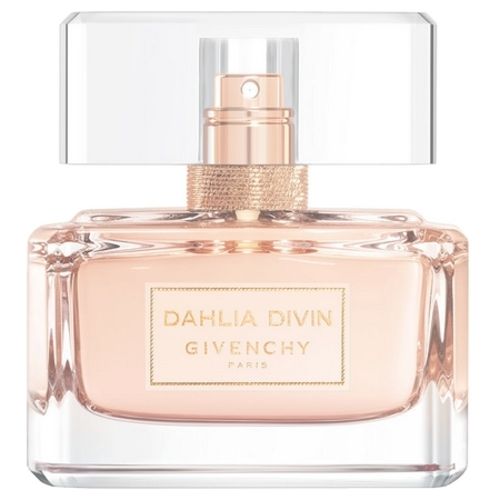 Dahlia Divin Nude, a new floral and fruity fragrance from Givenchy
The Givenchy house is renowned for its perfume and couture creations, which are always very elegant and refined. Indeed, it has been several decades that Givenchy has naturally sublimated feminine beauty with its very elaborate products, attentive to the smallest detail. In this continuity, the brand had developed a perfume called Dahlia Divin , in 2014. Described as being a juice "with solar and luminous inflections celebrating feminine beauty", it was a huge success. Today, he sees a new variant of his scent appear. Focus on the new Dahlia Divin Nude, a juice to wear like a second skin.
The couture and luxurious spirit of Givenchy
To better understand the universe of the new Nude Divine Dahlia, it is advisable to dive back into that of the previous Divine Dahlia. This juice is a compendium of femininity which places beauty at its peak and which would almost make it a source of power. Dahlia Divin has also made gold its signature. This perfume is of absolute refinement. It is both sensual and exquisite, designed in the image of the brand's couture creations. To make this perfume, Givenchy was inspired by a custom-designed fashion piece illuminated with a thousand gold threads. Dahlia Divin is like a richly embroidered dress with a bewitching sheen. From then on, he bears his name magnificently and seems to have an almost unreal and divine part. With him, beauty rhymes with pleasure. It is an ode to feminine splendor, with innate charisma and inspiring talent. However, the philosophy of the new Dahlia Divin Nude has absolutely not changed from that of its predecessor. This fragrance is simply meant to be more tender than before. It is more cottony and is worn next to the skin. It then becomes as soft as a caress offered by the most beautiful of women.
The New Nude Divine Dahlia Recipe
But then, how can all these emotions be translated into perfumery? Dahlia Divin Nude begins with a bright, Mediterranean and fruity blend. Orange blossom directly brings an airy aspect to this fragrance while it is enveloped in a juicy apricot. The heart of Dahlia Divin Nude, meanwhile, exudes femininity. He associates the scent of sambac jasmine with that of osmanthus as well as that of the rose, the undisputed star of feminine perfumery.. Finally, Dahlia Divin Nude lets itself be carried away by a real surge of tenderness. It ends with a blend of white musk and blond wood. On the aesthetic side, it comes curled up in a bottle similar in shape to that of its predecessor. Luxurious and feminine, it is structured in a bevelled rectangle of solid glass. Topped with a chic headdress, he has today abandoned his gold color for a shade reminiscent of female skin. The whole is a real call to the hand. So, don't wait any longer to grab it!