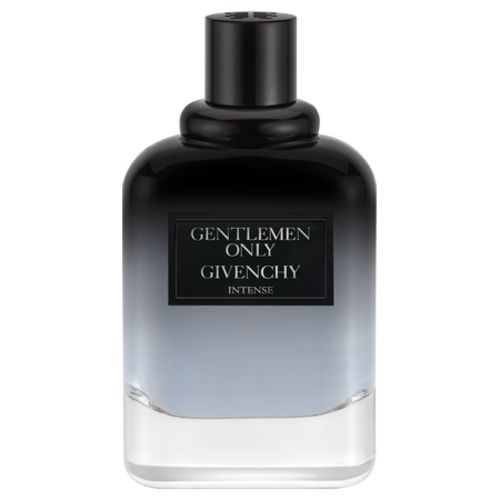 Givenchy's intense fragrance for men
Givenchy invites us to push the door of a very selective club
With its Gentlemen Only Intense fragrance, the Givenchy house only amplifies the refinement and the natural class of its previous composition. Givenchy encourages us to push the door of a very select club, both informal and universal: that of gentlemen. Belonging to this category cannot be bought. The art of being a gentleman has an innate element and is practiced like an art in its own right.
Gentlemen Only Intense is the scent of a man of assumed masculinity, brilliantly combining elegance and casualness. The members of this club are easily recognized. Gentlemen Only Intense has a detached smile at the corner of his lips, a devastating gaze, a nonchalant gait and a witticism that is always well placed. Still having trouble viewing it? In this case, you just have to turn to the face of the brand: Simon Baker, absolutely perfect embodiment of what the Gentlemen Only Intense man is.
Gentlemen Only Intense, a more powerful version of its predecessor
Gentlemen Only Intense pushes the charisma and masculinity of its predecessor to its climax. More than ever, it is a perfume aimed at men.seductive and casual. For the occasion, its flask-shaped bottle has been extensively revisited. It is now tinted with an elegant gradient going from black to blue. The whole is topped with a matte black cabochon for a particularly urban and modern look. On the scent side, Gentlemen Only Intense opens with a vibrant intensity. The freshness of the mandarin is warmed by a more incandescent pepper. Birch, for its part, immediately displays the masculinity of this fragrance. Then, Gentlemen Only Intense moves towards a more sensual leather-based territory. Cedar and patchouli amplify its depth. Finally, the base of Gentlemen Only Intense softens with amber, tonka bean and incense.
In 2013, the Givenchy house launched a modern version of the iconic Gentleman fragrance dating from 1974, entitled Gentlemen Only. Gentlemen Only is an elegant fragrance, with woody notes. Today the Givenchy house is releasing its brand new fragrance from the Gentlemen Only range, the Gentlemen Only Intense. Its fragrance is much more intense and spicier than the previous one. However, Gentlemen Only Intense retains all the refinement and elegance of the Gentlemen Only fragrance.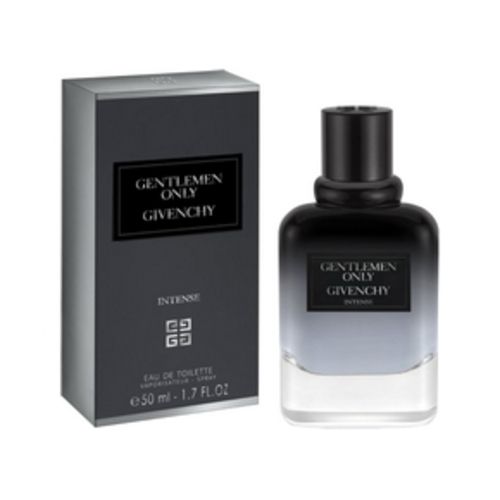 Gentlemen Only Intense
Buy Givenchy Gentlemen Only Intense perfume at a low price at Fragrenza Perfumes online perfumery.
Perfume – Gentlemen Only Intense
The Gentlemen Only Intense Perfume by Givenchy is both daring and subtle, it retains the woody character of the previous fragrance: Gentlemen Only enhanced by spices of leather and amber. The new Givenchy fragrance, Gentlemen Only Intense strives to emphasize the sensuality and eroticism of man without losing its subtlety. The composition opens with green tangerine oil, black pepper and birch leaves. Its magnetic heart includes notes of patchouli, Texas cedar and leather, set against the sensual base of tonka bean, amber and incense.
Bottle – Gentlemen Only Intense
The Gentlemen Only Intense fragrance is inspired by the cult fragrance Givenchy Gentleman, whose lavender was already articulated around a powerful woody accord. The new Gentlemen Only Intense fragrance draws its character from incense and leather, reflecting the powerful charm of the Orient to create its uniqueness.
As for the bottle, it is faithful to the classic and elegant codes of the Givenchy house, nothing changes… except the color. The Gentlemen Only Intense bottle is even more sober, more classic, gray and black. Symbols of elegance, refinement, luxury, wealth and nobility. Adding a little mysterious side to the new Gentlemen Only Intense fragrance by Givenchy.
Gentlemen Only Intense – Simon Baker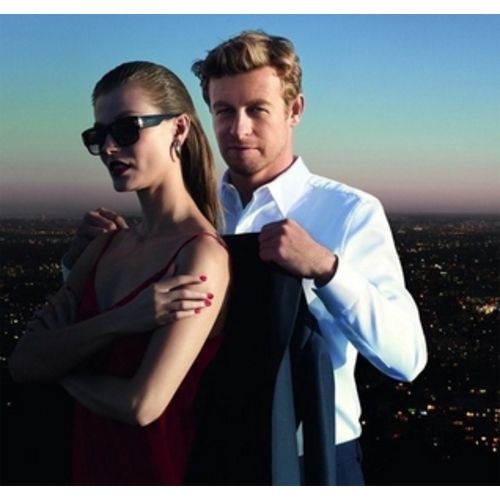 The face of the Givenchy Gentlemen Only Intense perfume is none other than Simon Baker. Australian actor, known for his role in the television series The Mentalist. He perfectly embodies the dandy of the 21st century.
"To be the face of Givenchy is for me an honor, a privilege and a luxury. I am very flattered that I am associated with a fragrance called Gentlemen Only and I am honored to be embodied. " Simon Baker.
Men's Perfume
Olfactory Family: Woody
Top Notes: Green Mandarin Oil, Black Pepper, Birch Leaves
Heart Notes: Patchouli, Texas Cedar and Leather
Base Notes: Tonka Bean, Amber, Frankincense
Retrouvez le au meilleur chez notre partenaire : Gentlemen Only – Fragrenza Perfumes ainsi que tous les produits de la brand Givenchy.