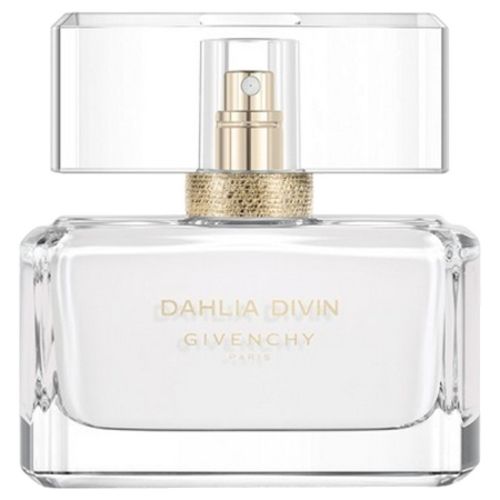 Dahlia Divin Eau Initiale, when the perfume of Givenchy dresses in purity
It all started with the creation of the Dahlia Noir perfume in 2011, the first juice designed by Ricardo Tisci, artistic director of Givenchy since 2005. Then, transforming into a more refined fragrance, this creation became Dahlia Divin, in 2014 . Sewn with gold thread, it did not take long to conquer the world with its elegance and very couture spirit. Even today, the Givenchy brand has decided to put this collection back in the spotlight. Prepare this time to welcome a true digest of purity. Focus on Dahlia Divin Eau Initiale.
Givenchy's couture spirit at the heart of a perfume
Like its predecessors, the Dahlia Divin Eau Initiale perfume seems to have all the couture spirit of the Givenchy house within it. It contains and conveys an absolute refinement, inseparable from the most spectacular fashion creations of the brand. This is a sensual fragrance, wildly elegant and as if richly embroidered. With him, no detail is left to chance. It's all about balance. Dahlia Divin Eau Initiale is made to slip around the neck of the most beautiful women in the world and make them shine in the eyes of all.
Dahlia Divin Eau Initiale offers itself a bottle designed like a Haute Couture dress
Of course, all this refinement reappears even in the bottle of this perfume. Dahlia Divin Eau Initiale is very much inspired by its predecessor. Her figure has remained the same. Thus, it is presented to us in a sleek and elegant glass cube. Its timeless silhouette combines pure lines and subtly bevelled angles. The weight of her massive glass and disproportionately chic headdress speaks volumes about her innate sense of style. On the other hand, its golden color of yesteryear has now disappeared in favor of a purer white. This color was not chosen at random and is arguably the most universal shade in the world. Thus, with its new fragrance Dahlia Divin Eau Initiale, Givenchy intends to target women all over the world.
The woody and musky breath of the fragrance Dahlia Divin Eau Initiale
Therefore, all we have to do is discover the olfactory breath of this new juice. Dahlia Divin Eau Initiale lives up to all our expectations and fulfills all of its promises. It starts off with a fresh blend of citrus zest. Bergamot is coupled with blood orange. Then, a floral heart takes over. Jasmine, magnolia and lotus echo the white color of its bottle. A rose also illuminates the whole. After all, isn't this the most feminine flower there is? Little by little, the sensuality of Dahlia Divin Eau Initiale can be guessed and this fragrance is enveloped in a creamier breeze of sandalwood. The animality of musk also completes the whole and completes this composition with an aura more seductive than ever.