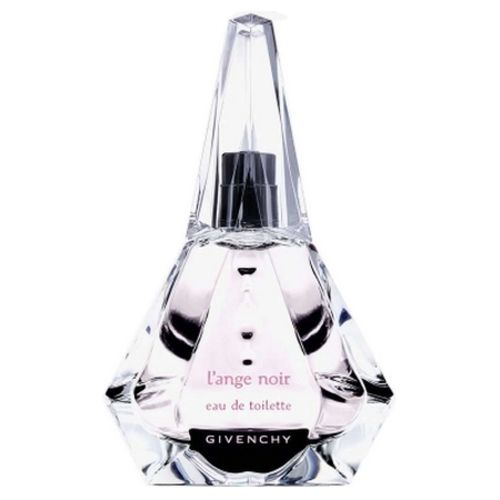 The unexpected return of L'Ange Noir by Givenchy in an Eau de Toilette
Because each woman is an enigma, Givenchy decided, in 2016, to develop a perfume in her image. This fragrance wanted to be "as radiant as an angel, as elusive as darkness". This one was called The Black Angel. Also, after having made us vibrate in this first version, this perfume returns from a more refreshed angle. This time the Dark Angel is transformed into an Eau de Toilette. The result remains very sensual, ideally designed for a seductive woman in love with floral flavors.
Givenchy's new floral enigma
L'Ange Noir is a perfume designed for an enigmatic woman whom no one can tell if she is hiding an angel or a demon instead. This chiaroscuro fragrance takes us into a particularly poetic universe. Also, even if it is transformed into an Eau de Toilette, it must be recognized that the atmosphere of this fragrance, for its part, has remained unchanged.
L'Ange Noir Eau de Toilette was developed by the talented Émilie Coppermann. A very creative character in perfumery, she sees her profession as an opportunity to let her tastes and her inexhaustible curiosity flourish. She thus sees in everything a source of inspiration and very often feeds on her travels. It is all over the world that she has gone to collect raw materials for L'Ange Noir Eau de Toilette.This fragrance opens with a very fresh start combining Calabrian bergamot with a juicy pear.
Once again, L'Ange Noir Eau de Toilette gives pride of place to the white iris, a noble flower that is one of the most refined of the perfumer's palette. This was already the center of the composition of L'Ange Noir. Here it is worked with peony and sesame. Nevertheless, its flavor does not take long to darken until it gains a background loaded with patchouli, cedar, sandalwood and musk. This one turns out to be surprisingly structured for an Eau de Toilette while being filled with sensuality.
L'Ange Noir Eau de Toilette and its new transparent bottle
The metamorphosis of L'Ange Noir by Givenchy is also characterized by a slight transformation of its bottle. This one has retained its former silhouette. In addition, this case was made thanks to the expertise of the glassmaker Stölzle Glass Group. This container always has marked angles, as if cut like a diamond. On the other hand, its sophisticated spray giving it a sparkling effect has now disappeared.
Everything is much more transparent than before. The whole is like a prism of light in which are reflected limpid colors not devoid of some black nuances. The bottle of L'Ange Noir Eau de Toilette thus perfectly echoes what it contains, leaving doubt about its angelic side. The best way to solve this persistent puzzle is to test it …