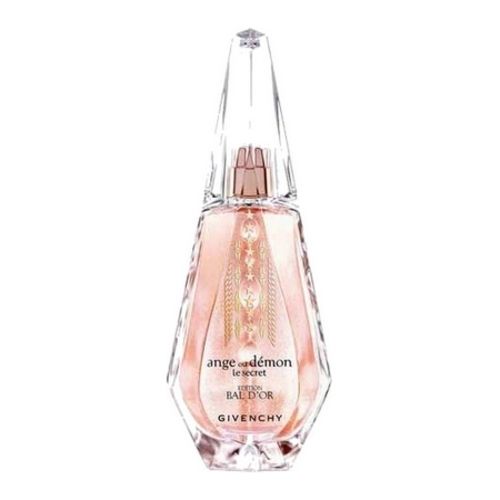 Bal d'Or, the luxurious revisit of the perfume Ange ou Démon Le Secret de Givenchy
The end of the year celebrations are fast approaching and bring with them their flood of surprises and glitter. However, to match your New Year's Eve outfit, you still need a perfume to match its elegance. This is why the Givenchy house has decided to reinterpret its fragrance Ange ou Démon Le Secret. This is revealed in a more refined, subtle and glamorous version than ever renamed Ange ou Démon Le Secret Edition Bal d'Or. This legendary juice has released its gala outfit and is about to take you to a crazy social evening!
The different derivatives of Givenchy's bestseller
The story of Ange ou Démon Le Secret began in 2006, plunging us into a splendid and enigmatic universe. The woman appeared charming and disturbing, made up of many contrasts. Ange ou Démon Le Secret was a shadowy and crystalline creation quickly followed by Ange ou Démon Le Secret, from 2009. This new scented variation then took us into a fascinating, disturbing and sensual world. This took the form of a floral and gourmet juice with very nuanced accents. Then, in 2010, Ange ou Démon Le Secret became a Winter Sandalwood coated with creamy wood before being a Winter Poetry, in 2011. It was then a question of a gourmet pairing of gingerbread. . Its elixir, meanwhile, was born in 2012. Eau de toilette was also created in 2013 before 2014 was sublimated with a Cruise edition. You will understand, the woman Angel or Demon The Secret continues to metamorphose. Angel or Demon The Secret Edition Bal d'Or appears to be the most festive of them. This is a compendium of luxury and elegance wandering in the heart of a gala organized by the Givenchy house.
The festive aspect of the new Angel or Demon Le Secret Edition Bal d'Or
Angel or Demon The Secret Edition Bal d'Or is touted as a brighter and more elegant version of its predecessors. This immerses us in the glamorous and luxurious universe of social events. It is a floral and refreshing arrangement. This denière begins with an energizing blend of cranberries, citrus fruits and white tea. The whole displays an extraordinary clarity before evolving towards a more floral heart placed under the sign of femininity. Ange ou Démon The Secret Edition Bal d'Or contains floral notes and is dominated by the presence of jasmine and peony. The elegance of this assembly nevertheless darkens in its base. This one is more mysterious but just as bewitching, associating white musk and patchouli. On the aesthetic side, Ange ou Démon Le Secret Edition Bal d'Or takes the form of its predecessor. Its bottle appears like a prism playing with light. This one is now tinted with rose gold. The brightness of its juice says a lot about the femininity it contains and it will be delivered to you in a 50 ml version.